Find your perfect application
Customized RPA Development services
We offer a cutting-edge suite of RPA development services that cater to enterprises and small to medium businesses across all sectors. Boost efficiency, cut costs, and enhance accuracy through automation. Stay competitive, innovate, and achieve scalability effortlessly.

RPA Consulting Services
Our RPA consultants are adept at identifying automation opportunities within your organization. Using advanced analytics tools, they analyze your workflows, assess feasibility, and devise a tailored RPA strategy to optimize your business processes.

RPA Implementation Services
Take the first step towards automation with our seamless RPA implementation services. Our skilled developers work with top-notch RPA tools like UiPath and Automation Anywhere to integrate automation seamlessly into your existing systems.

RPA Software Development
Our RPA software development team crafts bespoke solutions that precisely match your unique business needs. We create powerful bots to automate repetitive tasks, leaving your workforce free to focus on higher-value activities.

RPA Integration Services
Bridge the gaps between your applications and processes with our RPA integration services. Our developers utilize industry-leading tools such as Blue Prism and WorkFusion to ensure flawless integration and data synchronization, resulting in a seamless automation ecosystem.

RPA Maintenance
Rest assured that your RPA infrastructure will always be in top shape with our maintenance and support services. Our team monitors and fine-tunes your bots, providing real-time support to address any issues, and ensuring uninterrupted automation.

RPA Managed Services
Focus on your core business while we take care of your RPA infrastructure. With our RPA managed services, we handle the day-to-day management of your bots, monitor performance, and proactively optimize the automation processes to keep your business running at peak efficiency.
Benefits of RPA Development Services
Accelerate your business and stay ahead in today's competitive landscape with our RPA services. Streamline operations, reduce costs, and improve accuracy with automation. Boost efficiency, save time, and enhance customer experience. Join the automation revolution and pave the way for growth and success.
Boost Efficiency
RPA streamlines processes, automates repetitive tasks, and accelerates workflows, leading to increased efficiency and productivity.
Reduce Costs
Automation reduces operational expenses by minimizing manual labor, human errors, and the need for additional resources.
Enhance Accuracy
RPA ensures consistent and error-free execution of tasks, improving overall data accuracy and decision-making.
Achieve Scalability
Easily scale operations without significant resource investments by deploying additional bots as the business grows.
Improve Compliance
RPA ensures compliance with regulations and standard operating procedures, reducing the risk of non-compliance penalties.
Enable 24/7 Operations
Bots can work round-the-clock, enabling continuous operations and faster response times.
Save Time
RPA frees up employees from repetitive tasks, enabling them to focus on strategic and value-added activities.
Stay Competitive
Grab automation to stay ahead in a rapidly evolving business landscape and outpace competitors.
Innovate & Grow
RPA empowers businesses to innovate, explore new opportunities, and grow in a digitally transformed world.
Enterprise RPA Development
RPA for Industires
RPA implementation can be beneficial across various industries, enabling automation and optimization of specific processes.

Finance
Implement RPA to streamline accounts payable and receivable processes, automate mortgage and loan processing, and generate compliance reports efficiently.

Supply Chain
Leverage RPA to track and manage shipments efficiently, automate freight forwarding documentation, and optimize fleet management and maintenance.

Healthcare
Leverage RPA to manage patient records, automate claims processing, and optimize appointment scheduling for better patient care.
Manufacturing
Integrate RPA for quality control and inspection, optimize supply chain management, and automate production planning and monitoring.

Public Sector
Implement RPA to streamline procurement and vendor management, expedite permit and license processing, and enhance human resource management.

Insurance
Utilize RPA for policy issuance and underwriting, expedite claims processing and settlement, and streamline policy renewals and customer servicing.

Telecommunications
Automate billing and invoice processes, enhance customer account management, and optimize service provisioning for improved operations.

Energy and Utilities
Optimize RPA for automated meter reading and billing, improve asset maintenance and management, and ensure accurate compliance reporting.
Best Offshore RPA Development Agency
Experience frictionless growth through customized solutions
Tell us about your future RPA project, and we will contact you within one business day.
Offshore RPA Development Services
Our RPA Development Process
We understand that your time is valuable, so we will collaborate with you to quickly understand your requirements and deliver a solution that meets your expectations. We are also available to provide support after the project is complete.
Step 1

Assess and identify
Analyze processes to pinpoint tasks that can be automated, streamlining workflows for enhanced efficiency. Focus on high-impact tasks, ensuring the maximum return on investment for RPA implementation.

Step 2
Select suitable RPA tools
Our experts will evaluate your business requirements and recommend the most suitable tools that align with your goals, enabling seamless automation integration.

Step 3
Develop and test the bots
Validate the feasibility of RPA for selected processes, ensuring successful implementation.. Create customized bots and rigorously test their performance for accuracy and reliability.

Step 4
Deploy and integrate
Implement RPA in stages, minimizing disruptions and ensuring smooth integration with existing systems. Equip employees with the necessary skills to work with RPA and manage the organizational shift.

Step 5
Monitor and optimize
Continuously track bot performance, making data-driven optimizations for peak efficiency. Evaluate opportunities to extend automation to other processes, ensuring scalability for future growth.

Step 6
QA & Post-production
The start of a long relationship. We are here, by your side, to find the best solution, to adapt to changes and optimize the system. Cultivate a culture of innovation, leveraging advanced RPA capabilities and embracing emerging technologies.
Let's turn your vision into a success story through innovative solutions. Get in touch now!
Remote RPA Developers
Your dedicated
technology partner
Take the first step towards revolutionizing your business with our RPA development services. Discover how automation can unlock untapped potential and drive unprecedented growth.
Expertise and Experience
Our seasoned team of RPA specialists possesses extensive experience in delivering successful automation solutions.
Tailored Solutions
We craft bespoke RPA solutions, perfectly aligned with your unique business needs, ensuring maximum impact.
Cutting-Edge Technology
We leverage the latest RPA tools and technologies to deliver state-of-the-art automation solutions.
Seamless Integration
Our experts ensure smooth integration of RPA into your existing systems, minimizing disruptions.
Security and Compliance
We prioritize data security and compliance, ensuring your sensitive information is protected.
Continuous Support
Our dedicated support team provides round-the-clock assistance, ensuring your automation runs smoothly.
Trusted by leading
brands worldwide
We don't build clientele, we build relationships.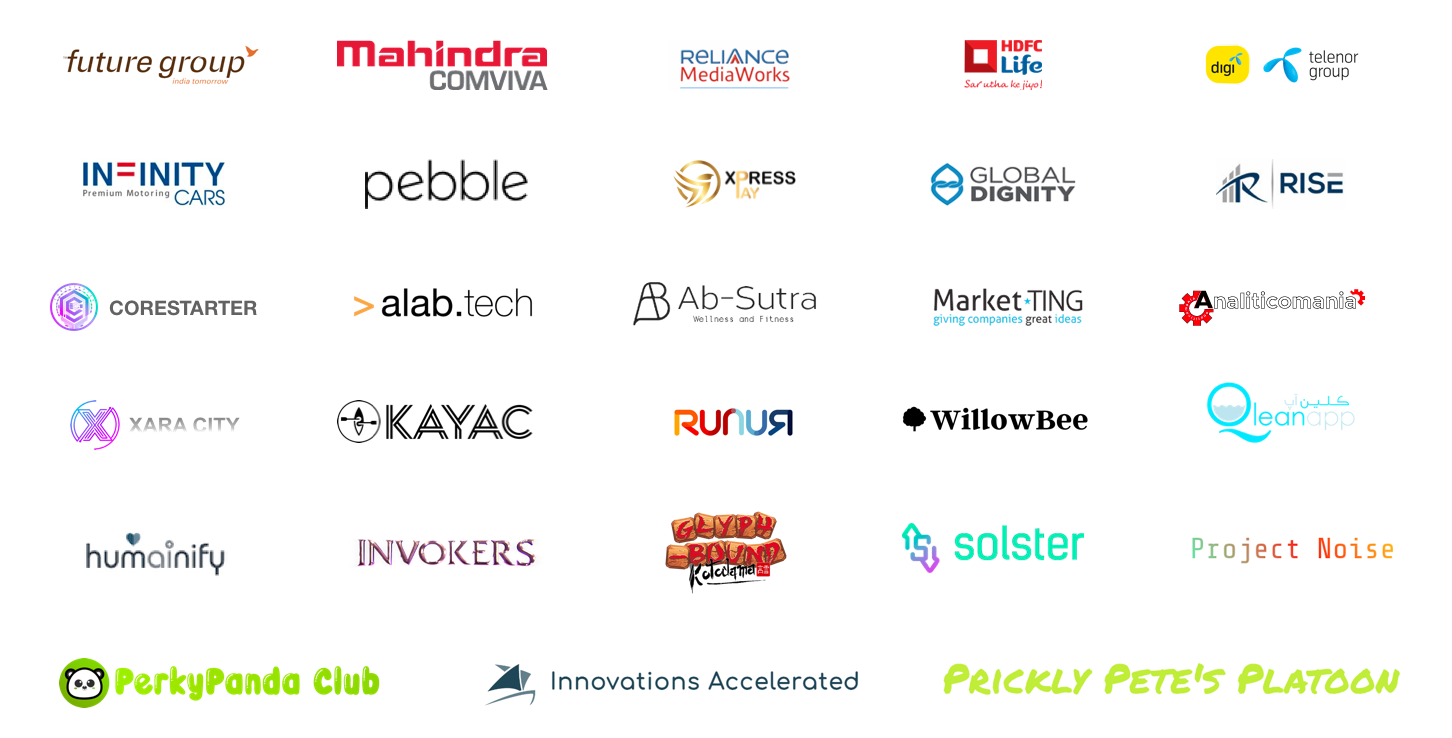 Serving Top Industires
Our well curated Portfolio
a fully immersive, Play-To-Earn game Ecosystem
Xaracity
Xara City is a Blockchain Ecosystem; consisting of NFTs, a Staking Platform, In-Game Token, Play-To-Earn Game, Metaverse and NFT Marketplace with an Exchange Tool. Here a Real Estate themed NFT's can be purchased, thereby rewarding the Xara City Real Estate Owner with XARA when their NFTs are staked and upgraded to virtual apartments which they can also later rent out to earn more XARA from potential tenants.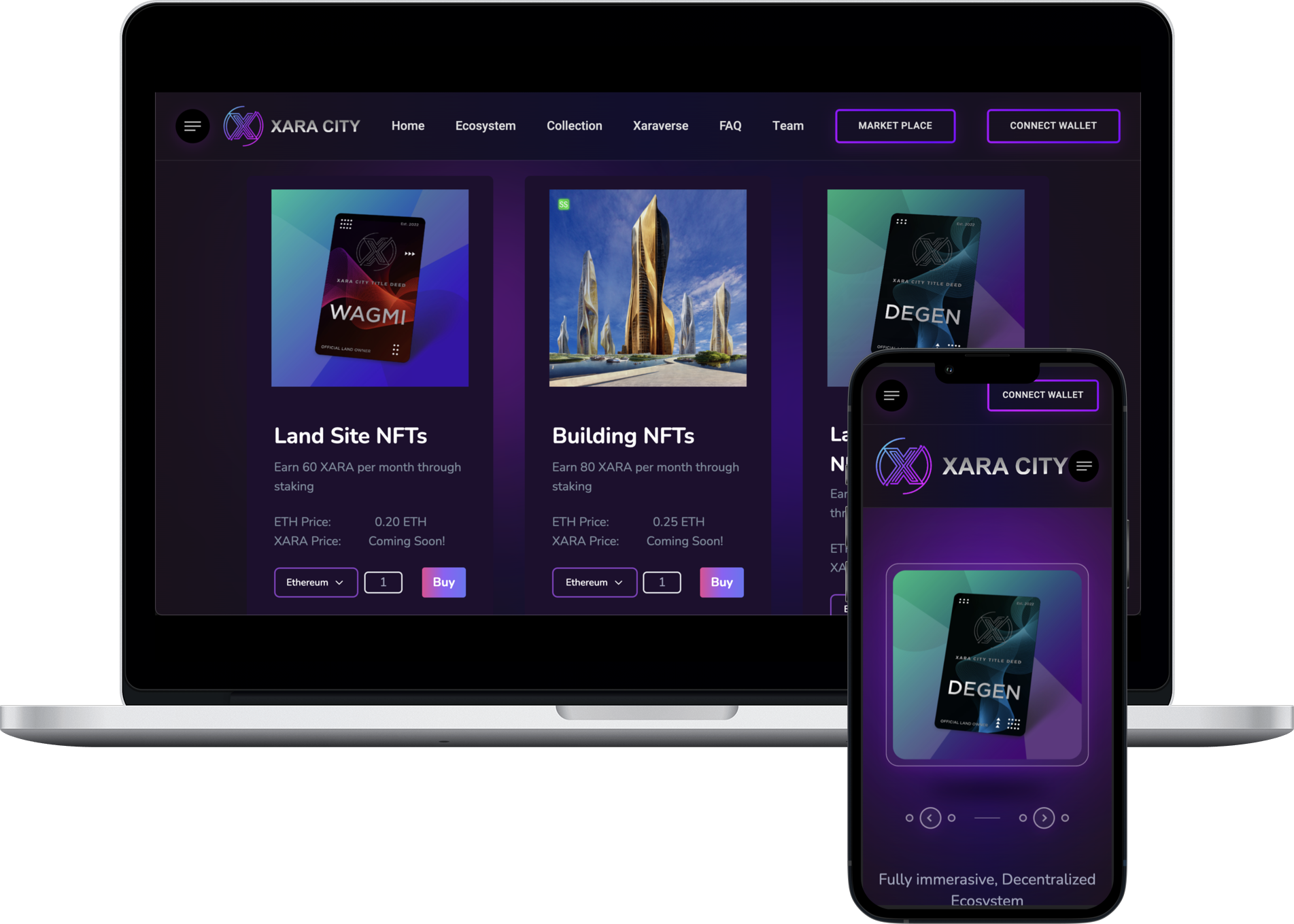 Multichain IDO and INO Launchpad
Corestarter
Corestarter is a multichain IDO and INO Launchpad with NFT Launchpad built on Solana with high yield staking. CoreStarter includes the interoperability of Solana and other blockchains like Binance, Ethereum, Matic, Cardano, etc.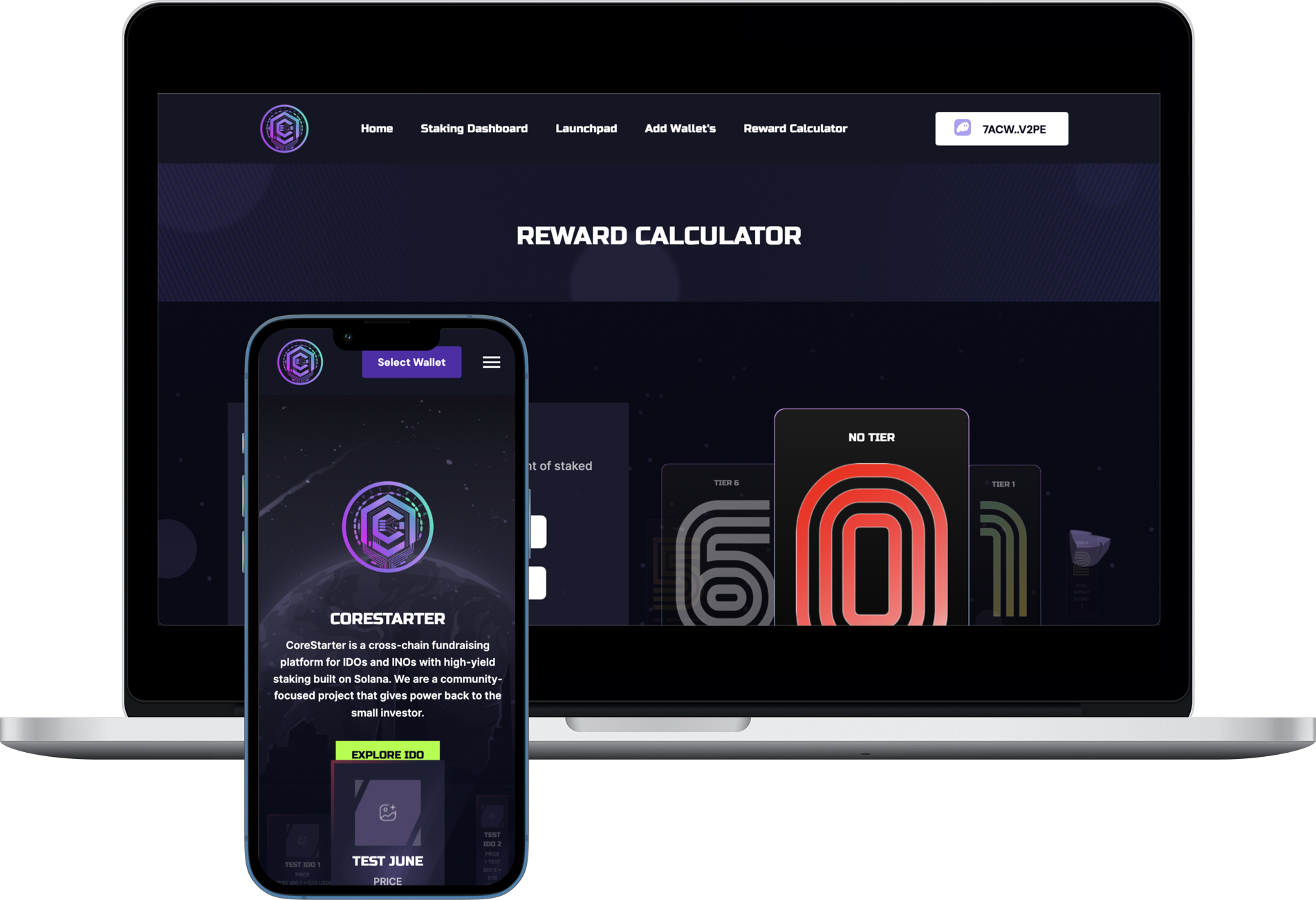 A P2E MMORPG game
Invokers NFT
Invokers is a DeFi ecosystem with NFTs, game tokens and MMORPG game. Users can earn Invokers tokens passively by utilizing tokens in leveraged Pools & Farms of Single-Staking on Solana blockchain.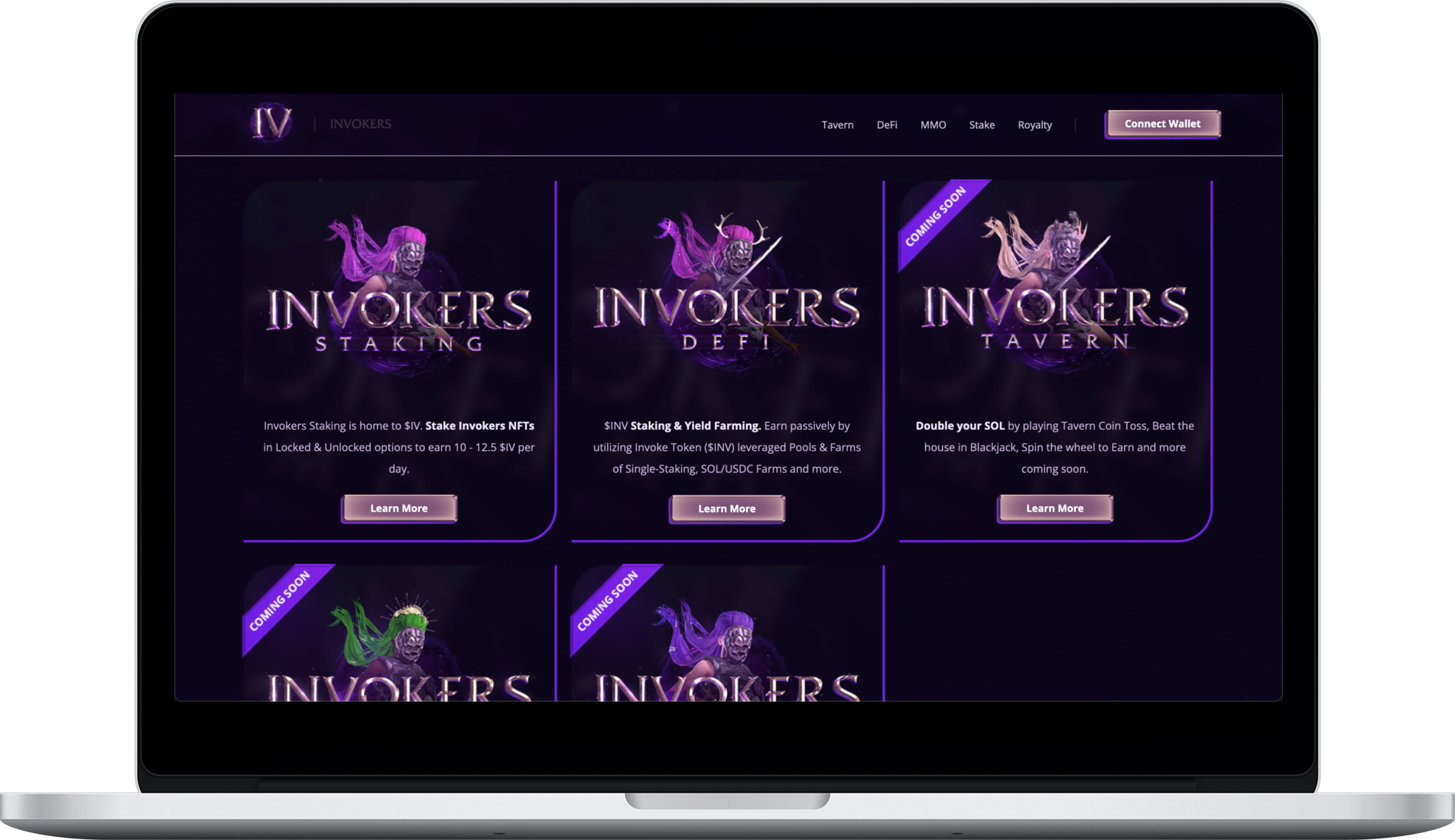 A Pixel art MMORPG game
Glyph-Bound
Glyph-Bound is a monster-catching MMORPG inspired by Pokemon. Users can TRACK, TRAIN, & TRADE elemental spirits called "Kami" with the help of staking and breeding system developed on the solana blockchain.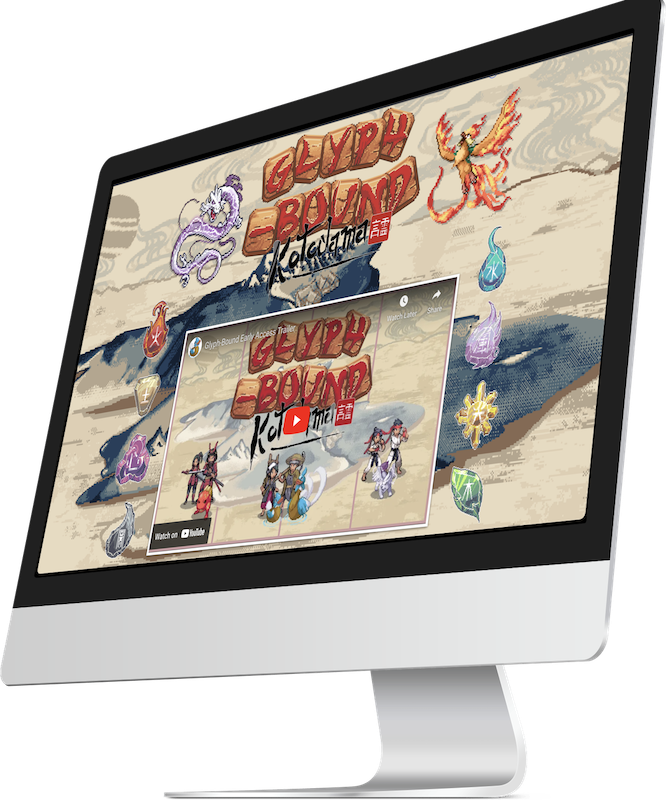 DeFi Ecosystem
Solster Finance
Solster is a DeFi platform for fundraising which is built on the Solana blockchain with guaranteed token allocation to participants. Solster ecosystem incorporate decentralized exchange (DEX) for crypto trading, token swap, token staking and lottery platform.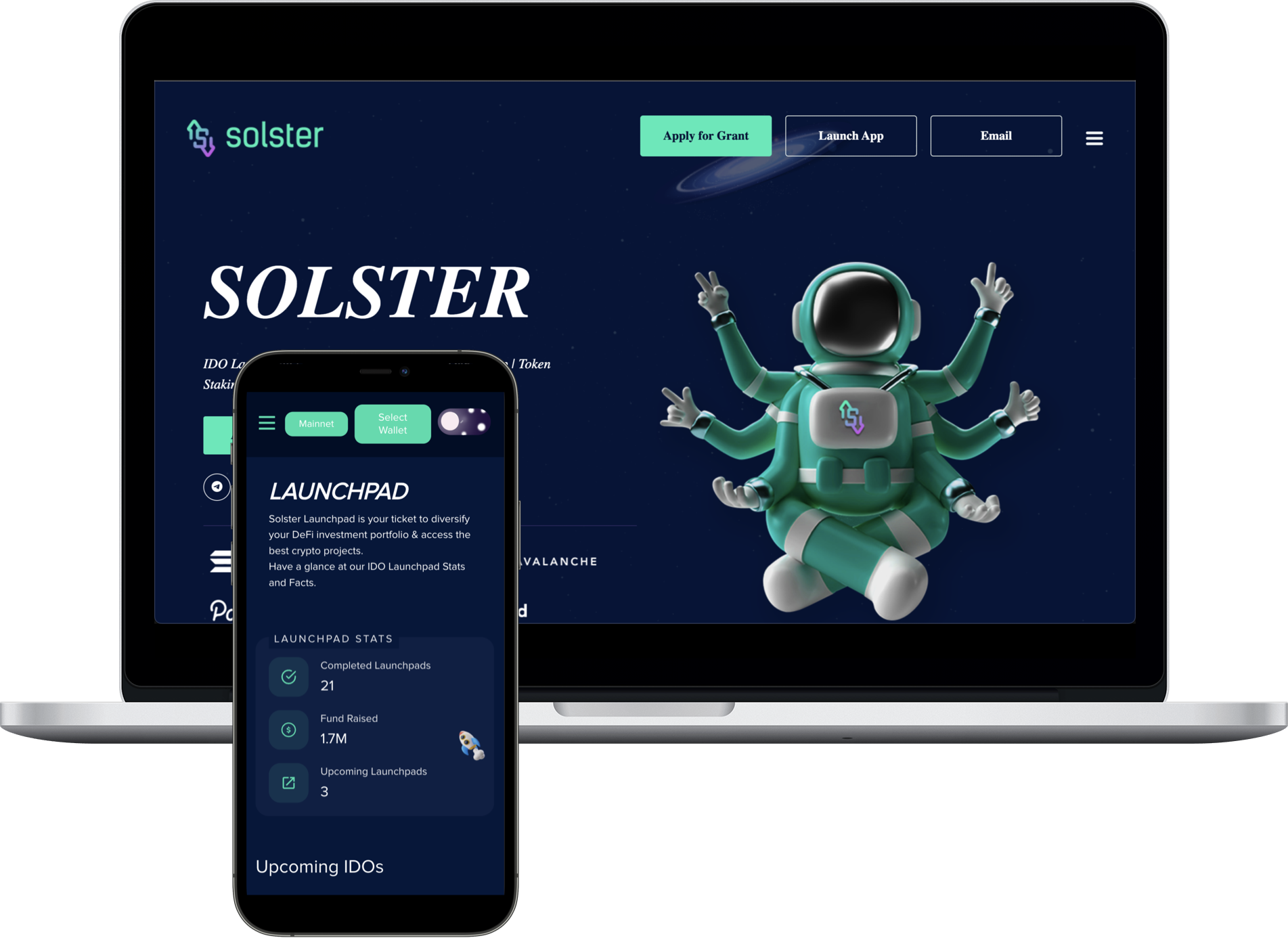 Enabled city based analytics by developing
Smart City Platform
Smart city platform where the community can engage with civic or government authorities as well as private institutions resulting in good governance, promotion of personal and community safety and security, promotion of tourism and local businesses, and improving the quality of life as well as quality of services.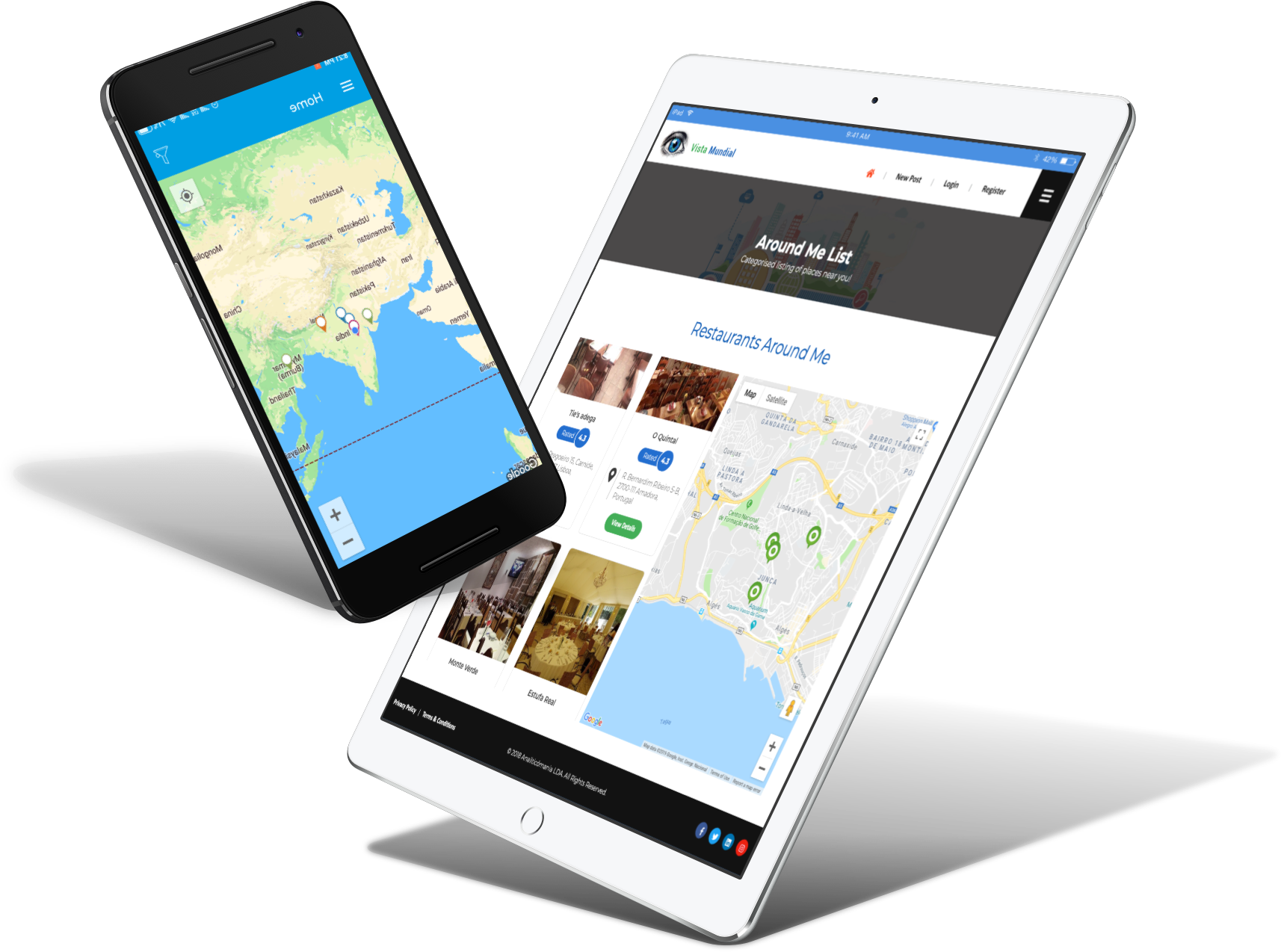 Reduced delivery time by 30% through
Runur - Your doorstep delivery
Runur is a drop shipper's platform which will disrupt the local freight services by leveraging power of the crowd sourcing. The system is capable of managing the third party vendors individually and also via third party APIs.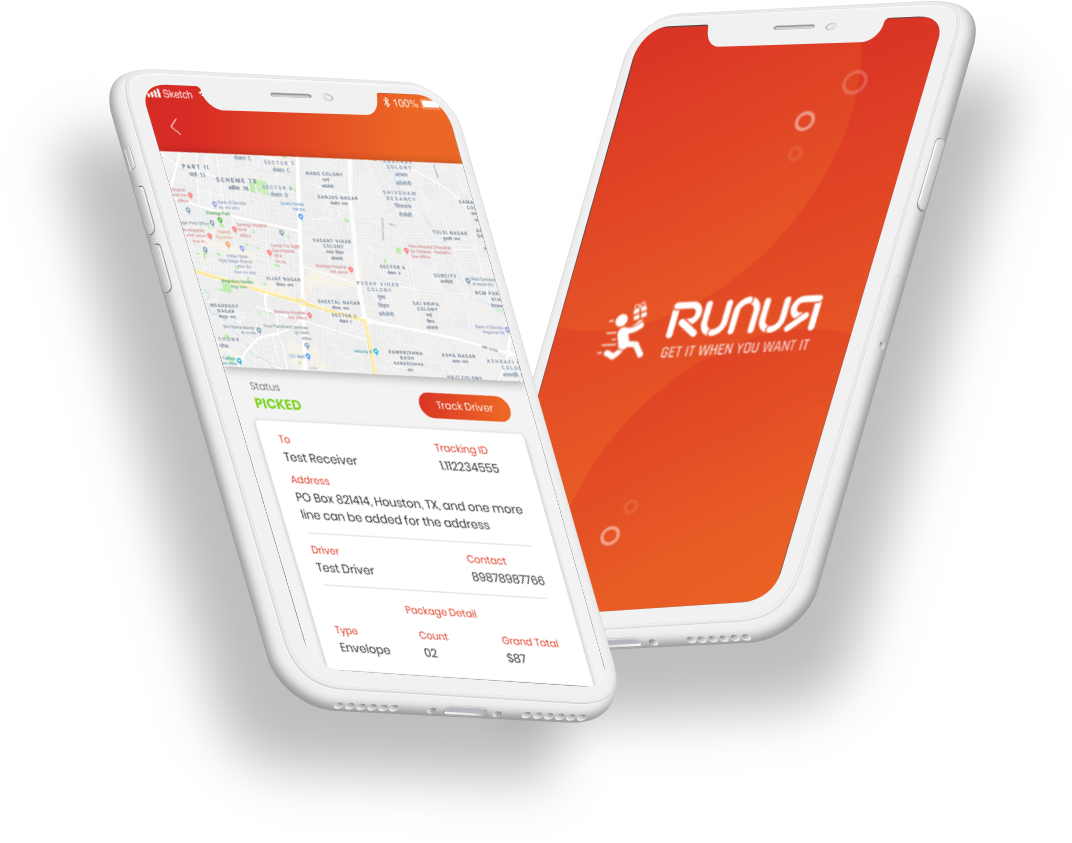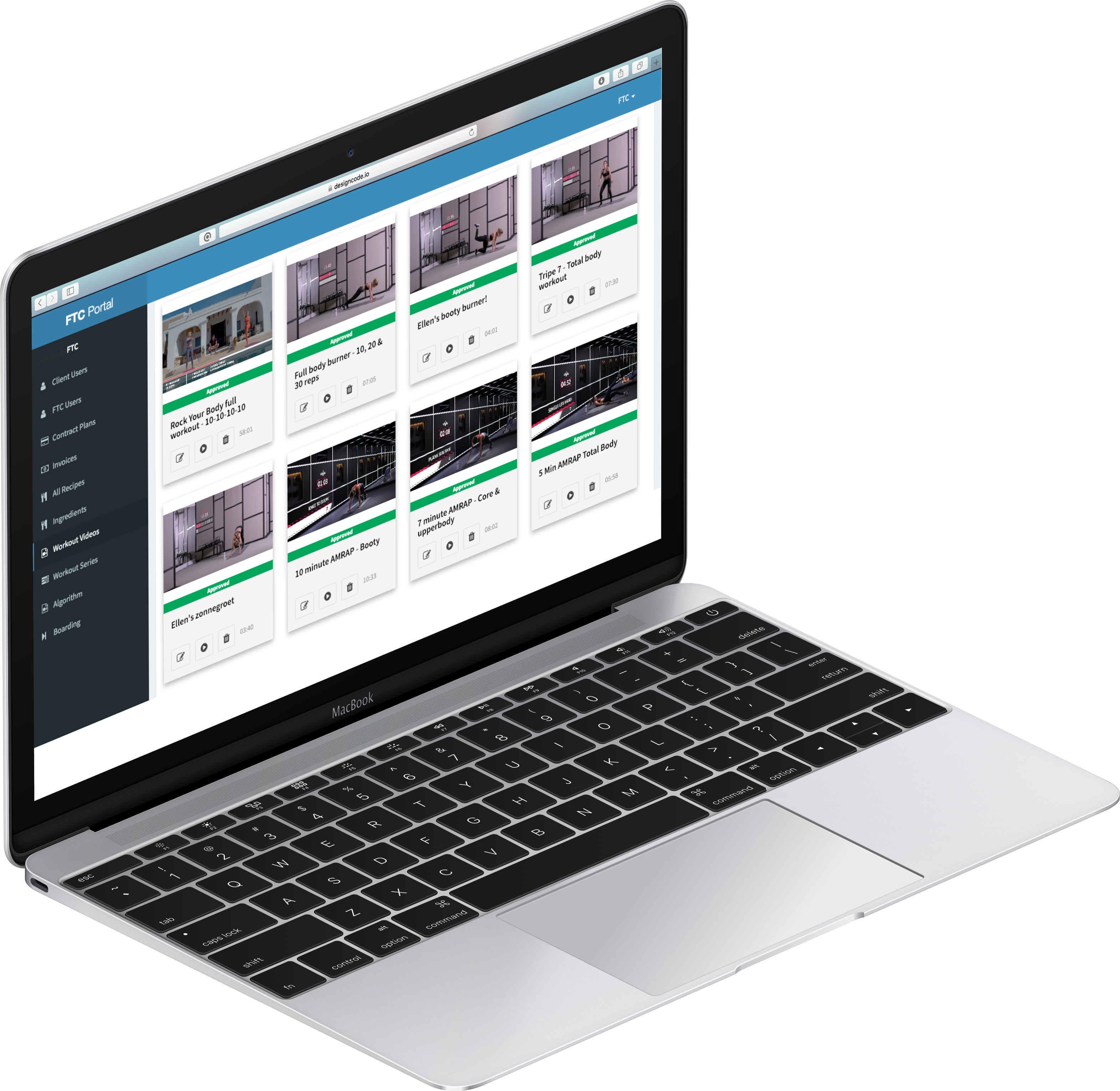 Increased engagement by 80% for gym owner
RockYourBody - Your personal trainer
The COVID-19 crisis destroyed the fitness market. This application bring together the nutritionist and trainers on a platform, where user can get consultation, diet charts & recipes, and different types of videos depending on the body of the user.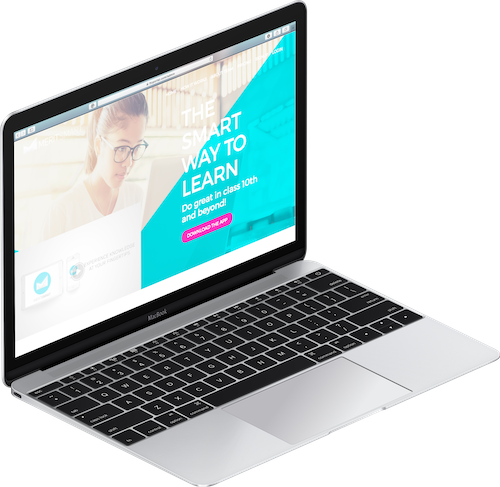 Online learning app
Merit Smart
We developed an app for MeritSmart to enable the students to download the videos when they have the internet connection and learn on their own pace when they wanted. We used technology not only to reach everyone but also to re-design and re-invent the learning methodologies.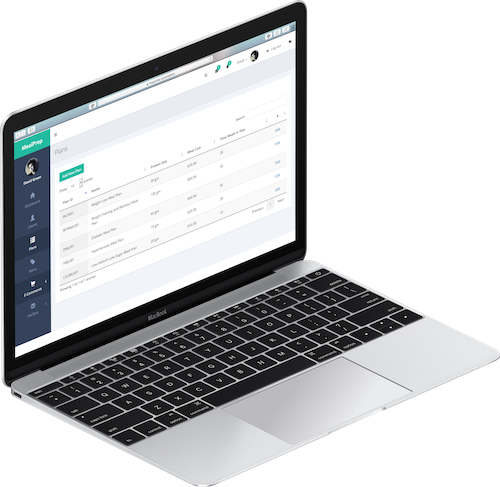 Track & manage customer operation with
MealPrep - SAAS Application
An end-to-end business management tool for the business owners to track their menu, ingredients of the meal according to customer preferences, and delivering the meals as per the schedule.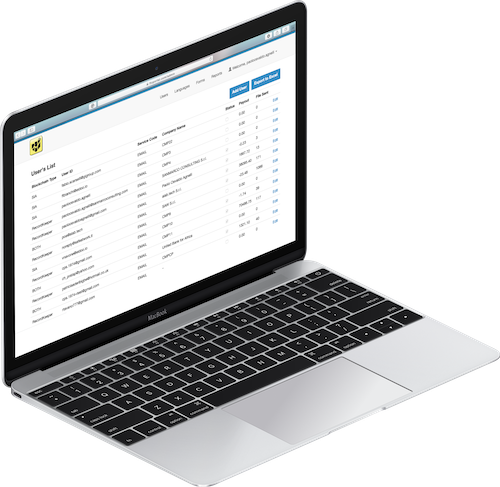 Identity Management with blockchain
FileIdentifier
FileIdentifier creates a "digital fingerprint" of the file and stores it on the Blockchain, sufficient to guarantee, as for the digital impression of a human body, the integrity of the whole document, allowing independent validations of their authenticity and immutability over time, ensuring also maximum privacy.
Looking for certified developers?
Hire Top
RPA Developers
In today's changing economy, hiring RPA developers is a strategic leap towards unrivaled efficiency and creativity. RPA developers have a lot of experience, as well as extensive understanding of modern tools and technology. Their work goes beyond simple automation; they create custom solutions to meet your specific requirements, assuring the best possible results.
Our RPA developers are not just tech-savvy individuals; they're your strategic growth enablers. They expertly select and integrate RPA tools, seamlessly harmonizing them with your existing setup. The result? Swift task execution, error reduction, and workforce liberation.
Hiring our RPA developers is your gateway to substantial cost savings, expedited growth, and a competitive edge. Watch as your business redefines efficiency through automation, positioning itself as a pioneer in your industry.
Hire Now!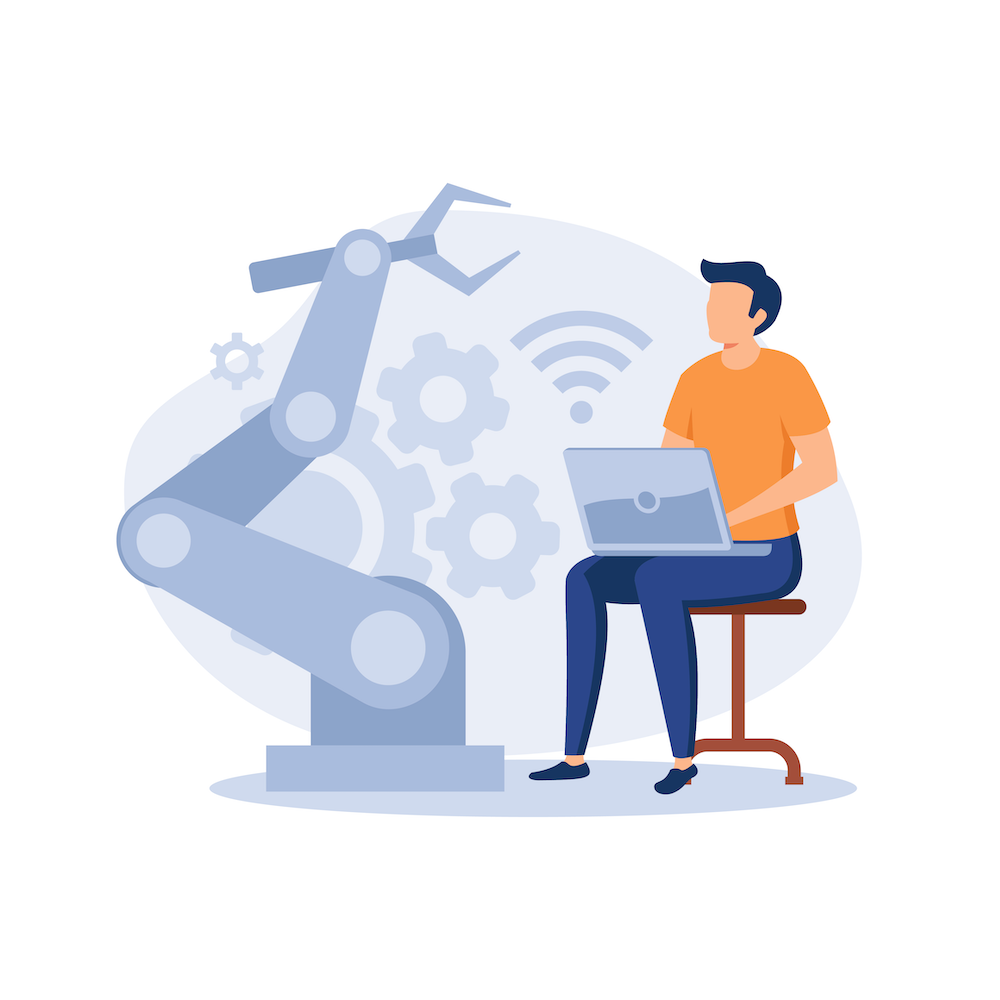 Top Software Development Company
Proven frameworks to deliver real results
that exceed your expectations
Top RPA Developers
Solve the unsolved queries
Let's Talk
We're excited to hear about your project. Schedule a call today and Connect with our experts. We respect your privacy and Never share your details with anyone. Let's build together.