Find your perfect features
Customized NFT Marketplace services
Unlock the limitless potential of the digital asset revolution with our comprehensive NFT Marketplace Development services. Whether you're an artist, entrepreneur, or enterprise, our expert team is equipped to build a dynamic and feature-rich NFT marketplace tailored to your specific needs.
Collection Minting
Transform your digital creations into unique and verifiable NFTs. Our platform enables seamless minting of NFT collections, allowing you to tokenize and showcase a wide range of digital assets, including art, music, videos, virtual real estate, in-game items, and more.
Cross Chain Compatibility
Grab interoperability with various blockchain networks. Our NFT marketplace development ensures compatibility across different blockchain platforms, expanding your reach and enabling users to transact seamlessly using their preferred blockchain ecosystem.
Multi-Chain Compatibility
Extend your marketplace's compatibility to multiple blockchains, offering users the flexibility to choose their preferred blockchain network for buying, selling, and trading NFTs. Cater to a diverse audience and capitalize on the unique features and benefits offered by different blockchain technologies.
Auctions
Fuel excitement and competition within your NFT marketplace by incorporating auction functionality. Enable users to bid on exclusive digital assets, driving engagement and potentially increasing the value of your offerings. Our development services ensure a smooth and secure auction experience for both buyers and sellers.
Buy/Sell Marketplace
Create a user-friendly and intuitive marketplace where buyers and sellers can effortlessly discover, browse, and transact with NFTs. Implement robust trading features, including instant buy/sell options, negotiation capabilities, and transparent transaction histories, providing a seamless experience for participants.
Royalty Distribution
Empower creators with automated royalty distribution mechanisms. Ensure that artists receive their fair share of revenue whenever their NFTs are resold on the marketplace. Smart contract-powered royalty distribution guarantees transparent and automatic payments, fostering a sustainable and fair ecosystem for creators.
Bulk Purchase
Streamline large-scale transactions with our bulk purchase functionality. Cater to collectors, investors, and businesses looking to acquire multiple NFTs at once, simplifying the process and enhancing convenience for both buyers and sellers.
Easy Collection Listing
Effortlessly list and manage NFT collections on your marketplace. Our development services provide user-friendly interfaces and intuitive tools, allowing creators to easily organize, categorize, and showcase their collections, enhancing discoverability and driving engagement.
Whitelabel NFT Marketplace Platforms
Types of NFT Marketplaces
Discover a world of digital ownership and unique experiences with our diverse range of NFT marketplaces. We offer a comprehensive selection of NFT marketplaces, each tailored to cater to specific industries and asset types, revolutionizing the way we buy, sell, and interact with digital assets.
Real Estate NFT Marketplace
Immerse yourself in the realm of virtual properties and virtual land. Our Real Estate NFT Marketplace provides a platform for buying, selling, and trading virtual real estate assets, allowing users to explore and invest in digital properties within immersive virtual worlds and metaverses.
Art NFT Marketplace
Unleash your creativity and unlock the full potential of digital art. Our Art NFT Marketplace is a vibrant hub for artists and art enthusiasts, offering a platform to showcase, sell, and collect digital artworks in the form of non-fungible tokens. Discover and support a diverse range of talented artists from around the world.
Music NFT Marketplace
Experience a new era of music ownership and collaboration. Our Music NFT Marketplace is dedicated to musicians, producers, and music enthusiasts, enabling the creation, sale, and trading of music-related NFTs. From albums and singles to unique concert experiences, explore the endless possibilities of owning exclusive music assets.
Game NFT Marketplace
Immerse yourself in the world of gaming with our Game NFT Marketplace. Discover and collect unique in-game items, characters, and virtual assets that hold real value. Enhance your gaming experience, trade with fellow players, and showcase your rare and valuable digital collections.

Metaverse NFT Marketplace
Step into a realm where virtual worlds come to life. Our Metaverse NFT Marketplace provides a platform for buying, selling, and trading virtual assets within metaverses, enabling users to own and monetize their presence in immersive digital environments.
Social Media NFT Marketplace
Elevate your social media presence with our Social Media NFT Marketplace. Turn your posts, tweets, and digital moments into valuable NFTs, allowing you to monetize your social media presence and engage with your audience in new and innovative ways.
Fractional NFT Marketplace
Access exclusive and high-value assets through our Fractional NFT Marketplace. Fractionalize ownership of valuable NFTs, enabling investors to purchase and trade fractional shares, democratizing access to premium digital assets.
Physical Assets NFT Marketplace
Bridge the gap between physical and digital ownership with our Physical Assets NFT Marketplace. Tokenize and trade real-world assets such as collectibles, luxury goods, and more, providing verifiable ownership and enhancing liquidity for traditionally illiquid assets.

Bitcoin Ordinals NFT Marketplace
Combine the power of blockchain and Bitcoin with our Bitcoin Ordinals NFT Marketplace. Acquire and trade limited-edition Bitcoin-related NFTs, celebrating the history and impact of the world's leading cryptocurrency.
NFT Ticketing Marketplace
Revolutionize the event industry with our NFT Ticketing Marketplace. Tokenize event tickets, ensuring secure and verifiable ownership, preventing fraud, and enabling seamless transferability of tickets in a secure and transparent manner.
Customised NFT Marketplace Development Services
Technologies we work with
---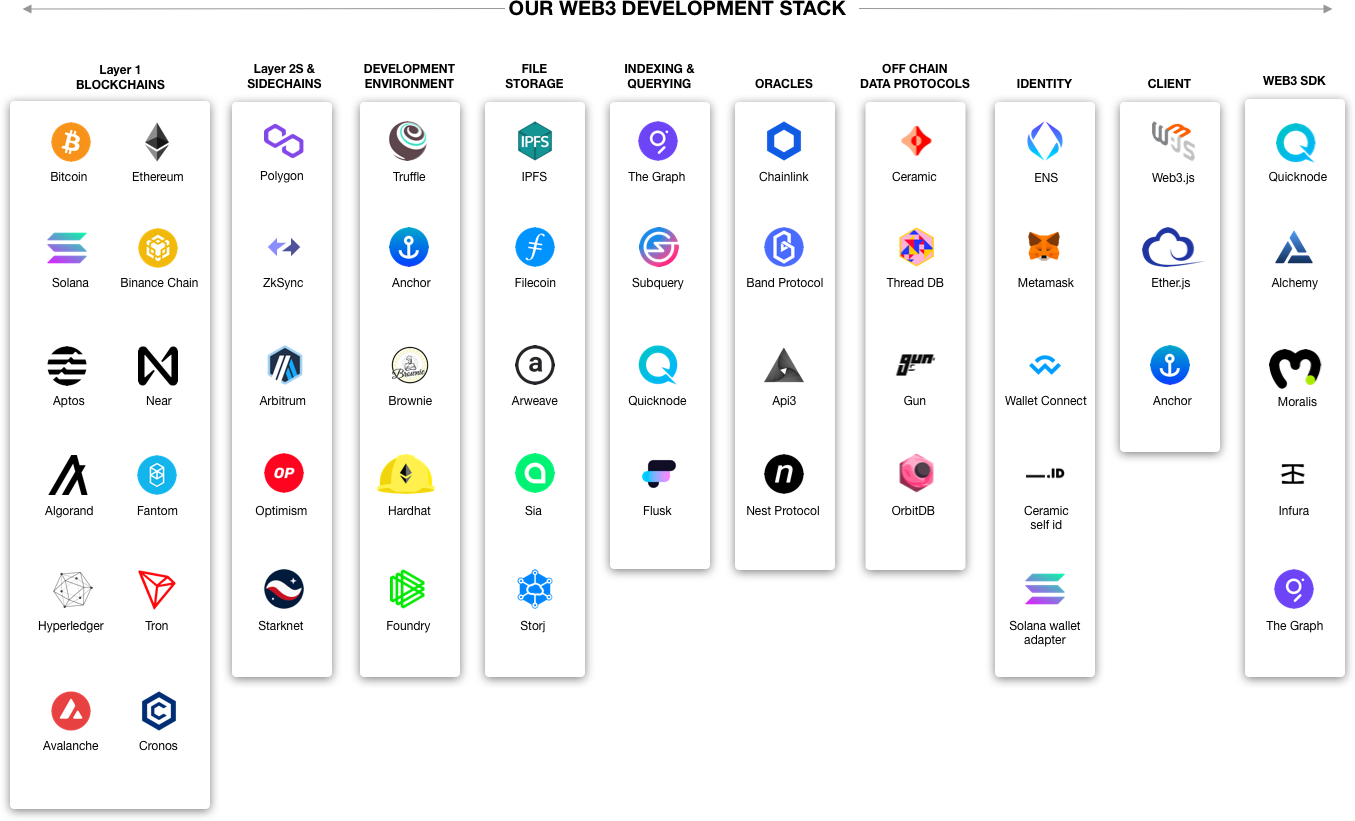 Benefits of NFT Marketplace Development Services
Grab the digital revolution with our exceptional NFT Marketplace Development service. Seamlessly blending art, technology, and blockchain, we empower creators and businesses to capitalize on the incredible potential of non-fungible tokens (NFTs). Explore a world where unique digital assets can be securely bought, sold, and traded, all within a user-friendly and intuitive platform.
Monetize Creativity
NFTs have revolutionized the art world, allowing artists, musicians, writers, and creators of all kinds to monetize their work like never before. With our NFT Marketplace Development service, you can showcase and sell your digital creations, enabling direct interactions with your passionate audience while retaining control over pricing and ownership rights.
Secure and Transparent Transactions
Utilize the power of blockchain technology to ensure secure and transparent transactions on your NFT marketplace. Built-in smart contracts eliminate the need for intermediaries, providing trust and efficiency in every transaction. Gain the trust of buyers and sellers alike as they confidently engage in a decentralized ecosystem protected by the immutability of the blockchain.
Expanded Revenue Streams
Beyond traditional art, NFTs have opened up a world of possibilities for unique digital assets, such as virtual real estate, in-game items, collectibles, and more. With our NFT Marketplace Development service, you can tap into these emerging markets, diversify your revenue streams, and cater to the growing demand for digital ownership in a wide range of industries.
Enhanced Fan Engagement
Engage and reward your passionate community by leveraging NFTs. Create exclusive limited-edition digital assets, offer access to special events or experiences, and provide unique perks to your most dedicated supporters. Foster a deeper connection between creators and fans, resulting in increased loyalty, brand advocacy, and long-term sustainability.
Global Reach and Accessibility
NFTs transcend geographical boundaries, enabling creators and buyers from all corners of the world to connect and transact. Our NFT Marketplace Development service ensures your platform is accessible and user-friendly, making it easy for a global audience to discover and participate in the vibrant NFT ecosystem.
Future-Proofing Digital Assets
As technology continues to advance, NFTs provide a future-proof solution for preserving and monetizing digital assets. Our NFT Marketplace development service ensures that your digital creations are securely stored on the blockchain, guaranteeing their longevity and value in an ever-evolving digital landscape.
Best NFT Marketplace Platforms Agency
Experience frictionless growth through customized solutions
Tell us about your future NFT Marketplace project, and we will contact you within one business day.
Offshore NFT Marketplace Development Services
Our Development Process
We understand that your time is valuable, so we will collaborate with you to quickly understand your requirements and deliver a solution that meets your expectations. We are also available to provide support after the project is complete.
Step 1

Analyze Scope
We analyze the starting point of your current situation. We locate needs, determine objectives and plan solutions. We create a final report guide as a project roadmap.

Step 2
Determine Blockchain
After analysing the scope of the project, we propose our own development strategy and recommend the best blockchain network for your business model.

Step 3
Smart Contracts
our experienced blockchain developers finalise the features and blockchain interactions and then start working on smart contracts.

Step 4
Implementation
Technological development under continuous integration in an agile environment by engineers fully committed to the project and its ideas.

Step 5
API Integration
The wallets are now integrated into the system and can be used to store and trade NFTs. Any further Third Party APIs that are required by the company are also integrated.

Step 6
QA & Post-production
The start of a long relationship. We are here, by your side, to find the best solution, to adapt to changes and optimize the developed project.
Take the next step in the crypto revolution with our cryptocurrency development solutions.
Remote NFT Marketplace Developers
Your dedicated
technology partner
Partner with us for your NFT Marketplace Development needs, and leverage our expertise, white label options, and commitment to delivering a high-quality, customized solution. Together, we can create a cutting-edge platform that empowers creators, collectors, and businesses in the ever-evolving world of NFTs.
Expertise and Experience
Our team of skilled developers and blockchain experts possesses extensive experience in building robust NFT marketplaces. We stay up-to-date with the latest industry trends and technologies, ensuring that your platform is built using best practices and cutting-edge solutions.
Customization and Scalability
We understand that every business has unique requirements. By choosing us, you gain access to a highly customizable solution tailored to your specific needs. Whether you're a startup or an enterprise, our NFT Marketplace Development services offer scalability, allowing your platform to grow alongside your business.
White Label Options
Our white label solutions provide you with the opportunity to have a fully branded NFT marketplace. This means you can customize the platform's design, logo, color scheme, and other visual elements to align with your brand identity. With our white label options, your NFT marketplace will truly represent your business.
Speed to Market
We value your time and understand the importance of launching your NFT marketplace quickly. Our streamlined development process, combined with our expertise, enables us to deliver your platform within the agreed-upon timeframe, ensuring a faster time to market and allowing you to capitalize on the growing demand for NFTs.
Security and Trust
Security is paramount when it comes to handling digital assets and transactions. We prioritize the implementation of robust security measures, including encryption, authentication protocols, and smart contract auditing, to ensure the integrity and trustworthiness of your NFT marketplace. Your users' data and assets will be safeguarded against potential threats.
Seamless Integration
Our NFT Marketplace Development services are designed to seamlessly integrate with various blockchain networks and technologies. Whether you prefer Ethereum, Binance Smart Chain, or other blockchain platforms, we can accommodate your preferences, providing a smooth and interoperable experience for your users.
Proven Track Record
Our track record speaks for itself. We have successfully assisted numerous organizations in implementing blockchain solutions and NFT across various industries. We have garnered positive testimonials and established long-term partnerships based on our ability to deliver tangible results.
Continuous Support
We believe in establishing long-term partnerships with our clients. Our support doesn't end with the launch of your NFT marketplace. We provide ongoing maintenance and support services, ensuring that your platform remains up-to-date, secure, and optimized for performance.
Trusted by leading
brands worldwide
We don't build clientele, we build relationships.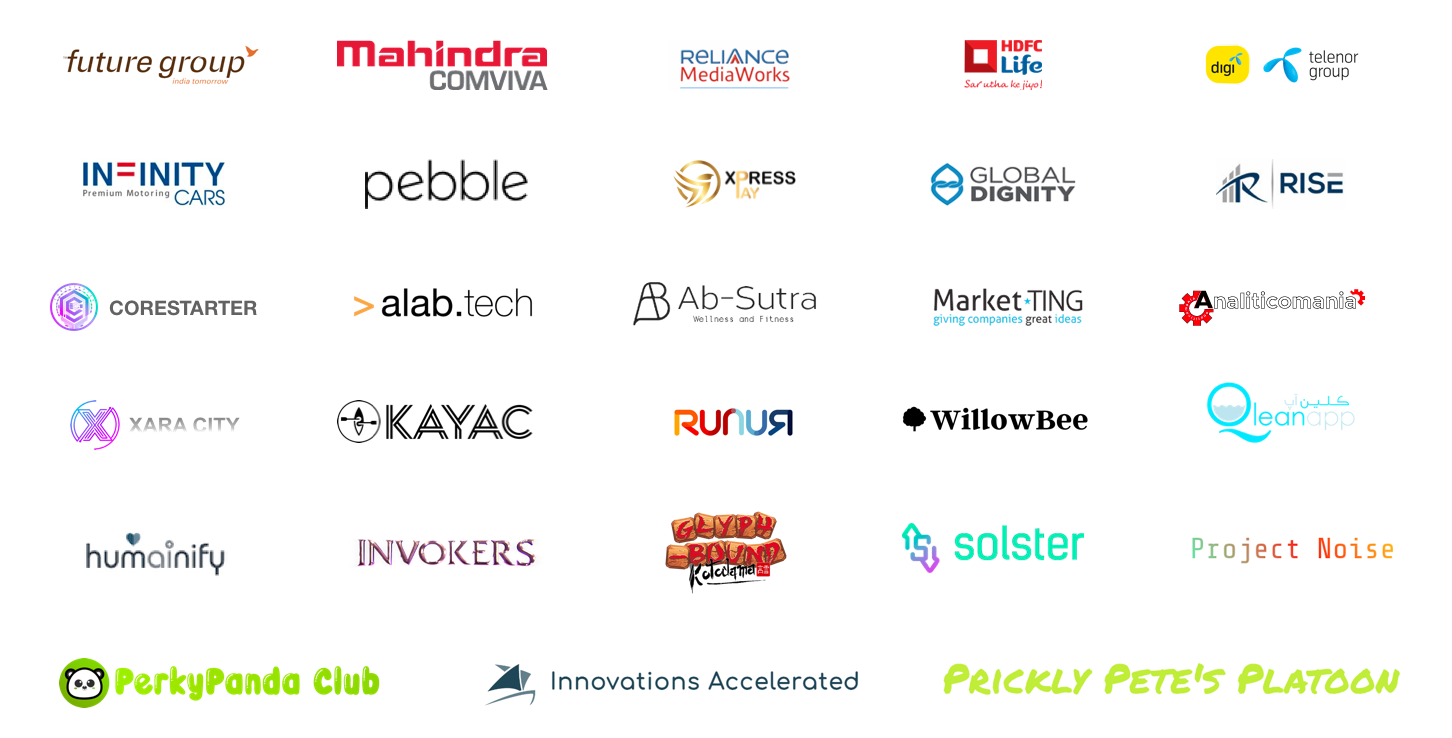 Serving Top Industires
Our well curated Portfolio
a fully immersive, Play-To-Earn game Ecosystem
Xaracity
Xara City is a Blockchain Ecosystem; consisting of NFTs, a Staking Platform, In-Game Token, Play-To-Earn Game, Metaverse and NFT Marketplace with an Exchange Tool. Here a Real Estate themed NFT's can be purchased, thereby rewarding the Xara City Real Estate Owner with XARA when their NFTs are staked and upgraded to virtual apartments which they can also later rent out to earn more XARA from potential tenants.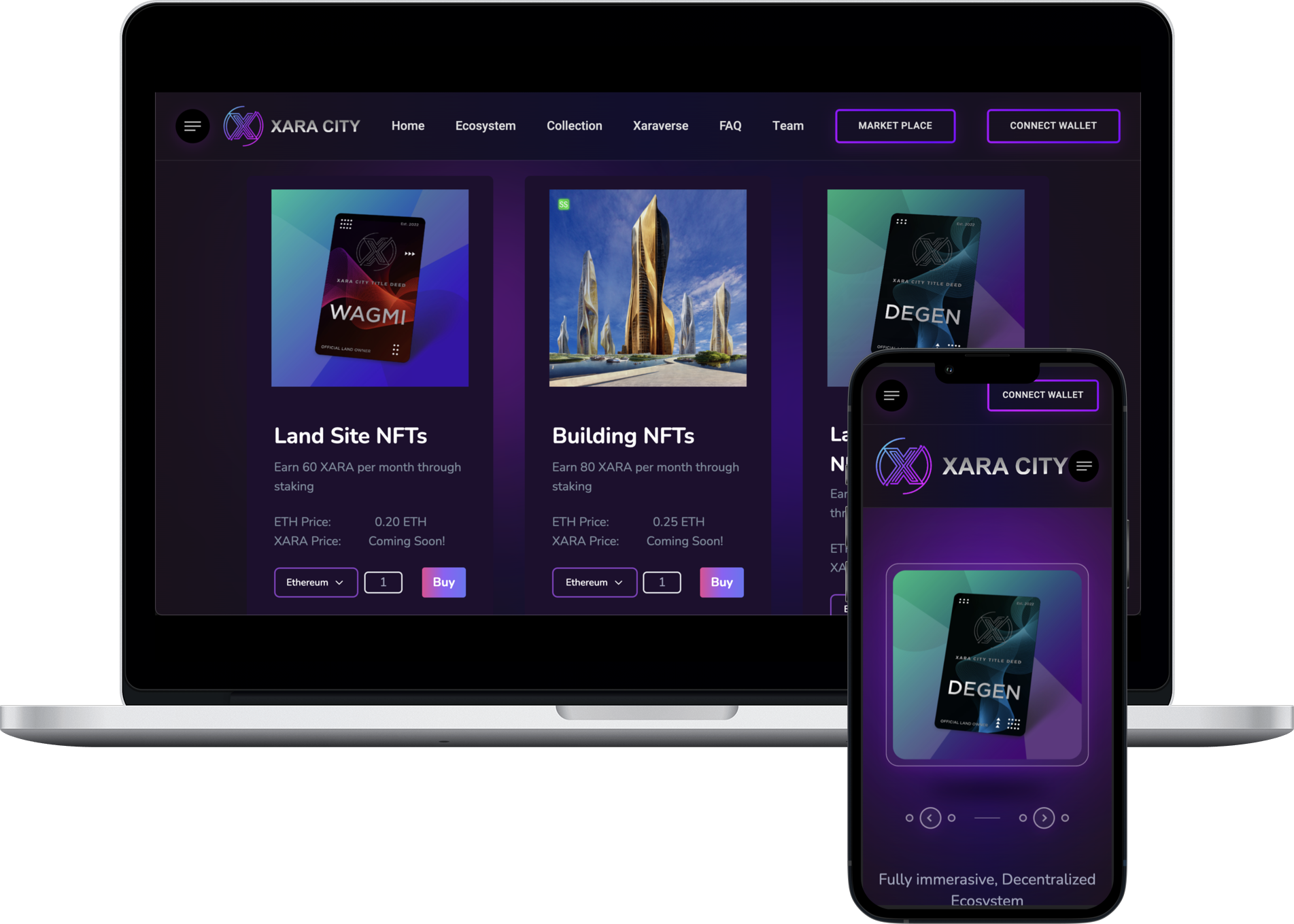 Multichain IDO and INO Launchpad
Corestarter
Corestarter is a multichain IDO and INO Launchpad with NFT Launchpad built on Solana with high yield staking. CoreStarter includes the interoperability of Solana and other blockchains like Binance, Ethereum, Matic, Cardano, etc.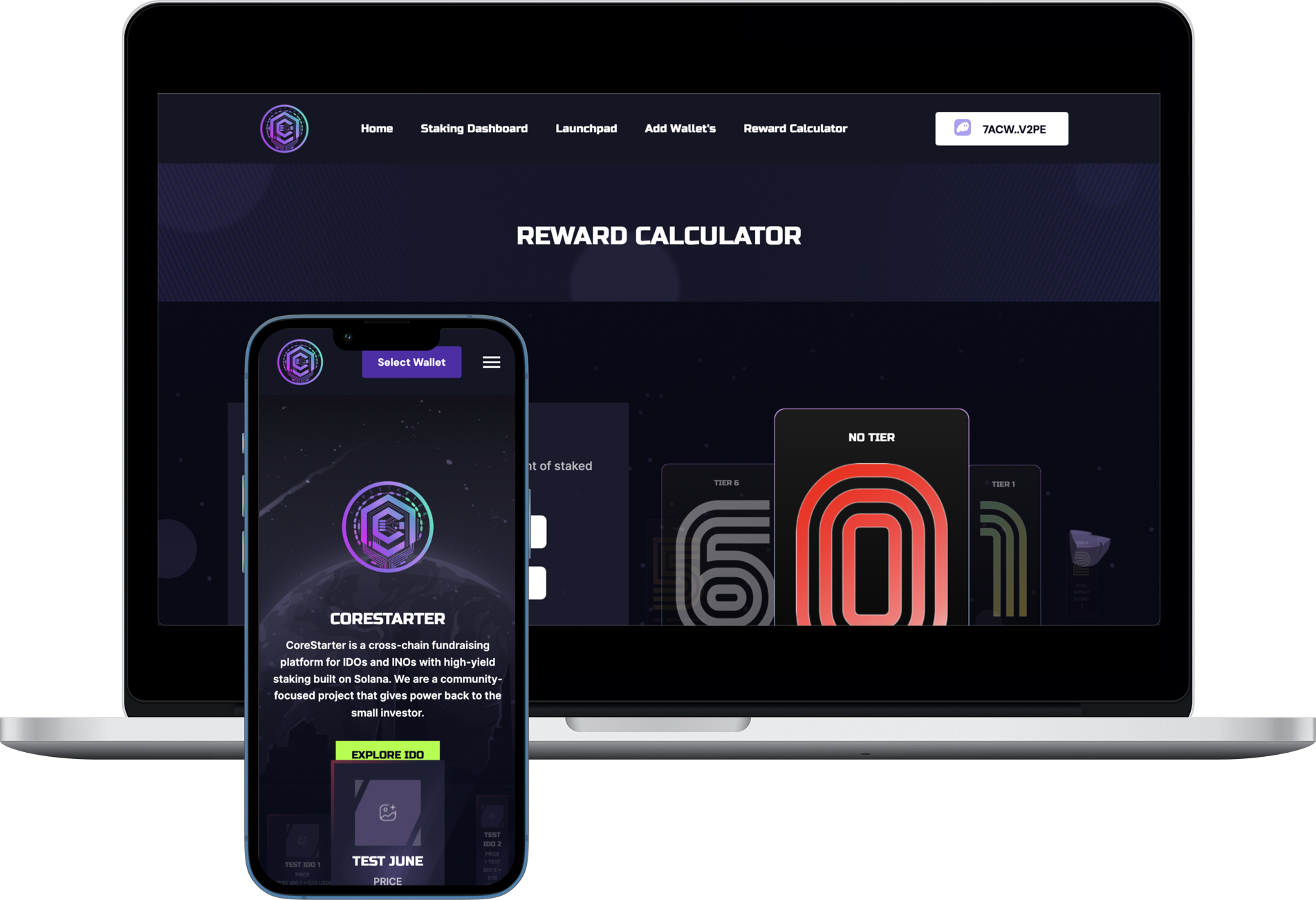 A P2E MMORPG game
Invokers NFT
Invokers is a DeFi ecosystem with NFTs, game tokens and MMORPG game. Users can earn Invokers tokens passively by utilizing tokens in leveraged Pools & Farms of Single-Staking on Solana blockchain.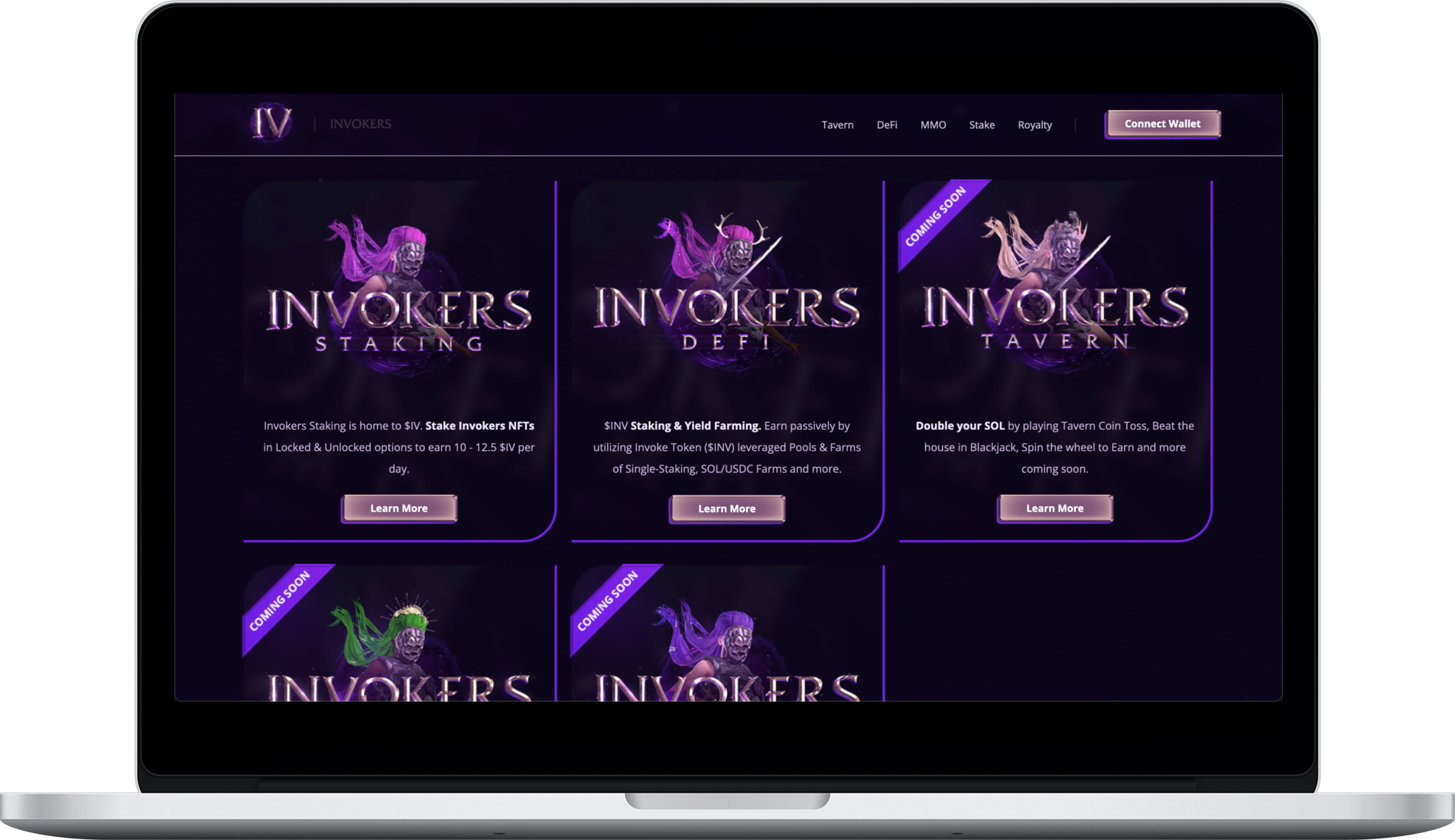 A Pixel art MMORPG game
Glyph-Bound
Glyph-Bound is a monster-catching MMORPG inspired by Pokemon. Users can TRACK, TRAIN, & TRADE elemental spirits called "Kami" with the help of staking and breeding system developed on the solana blockchain.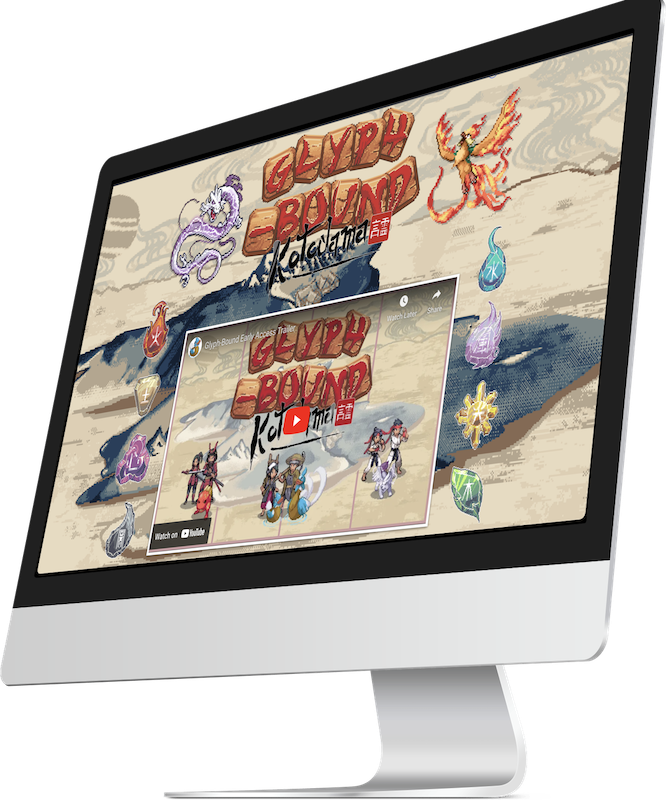 DeFi Ecosystem
Solster Finance
Solster is a DeFi platform for fundraising which is built on the Solana blockchain with guaranteed token allocation to participants. Solster ecosystem incorporate decentralized exchange (DEX) for crypto trading, token swap, token staking and lottery platform.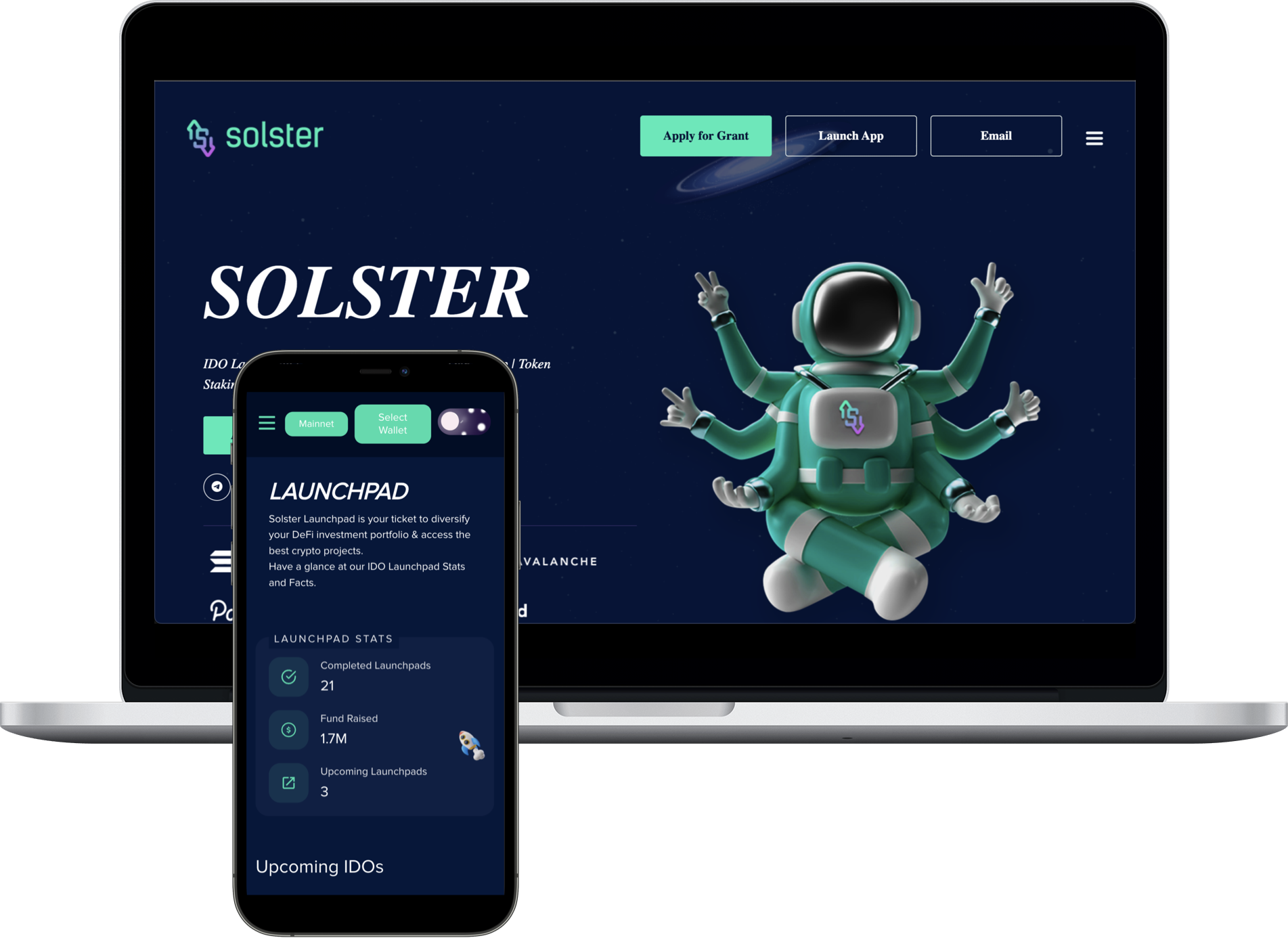 Enabled city based analytics by developing
Smart City Platform
Smart city platform where the community can engage with civic or government authorities as well as private institutions resulting in good governance, promotion of personal and community safety and security, promotion of tourism and local businesses, and improving the quality of life as well as quality of services.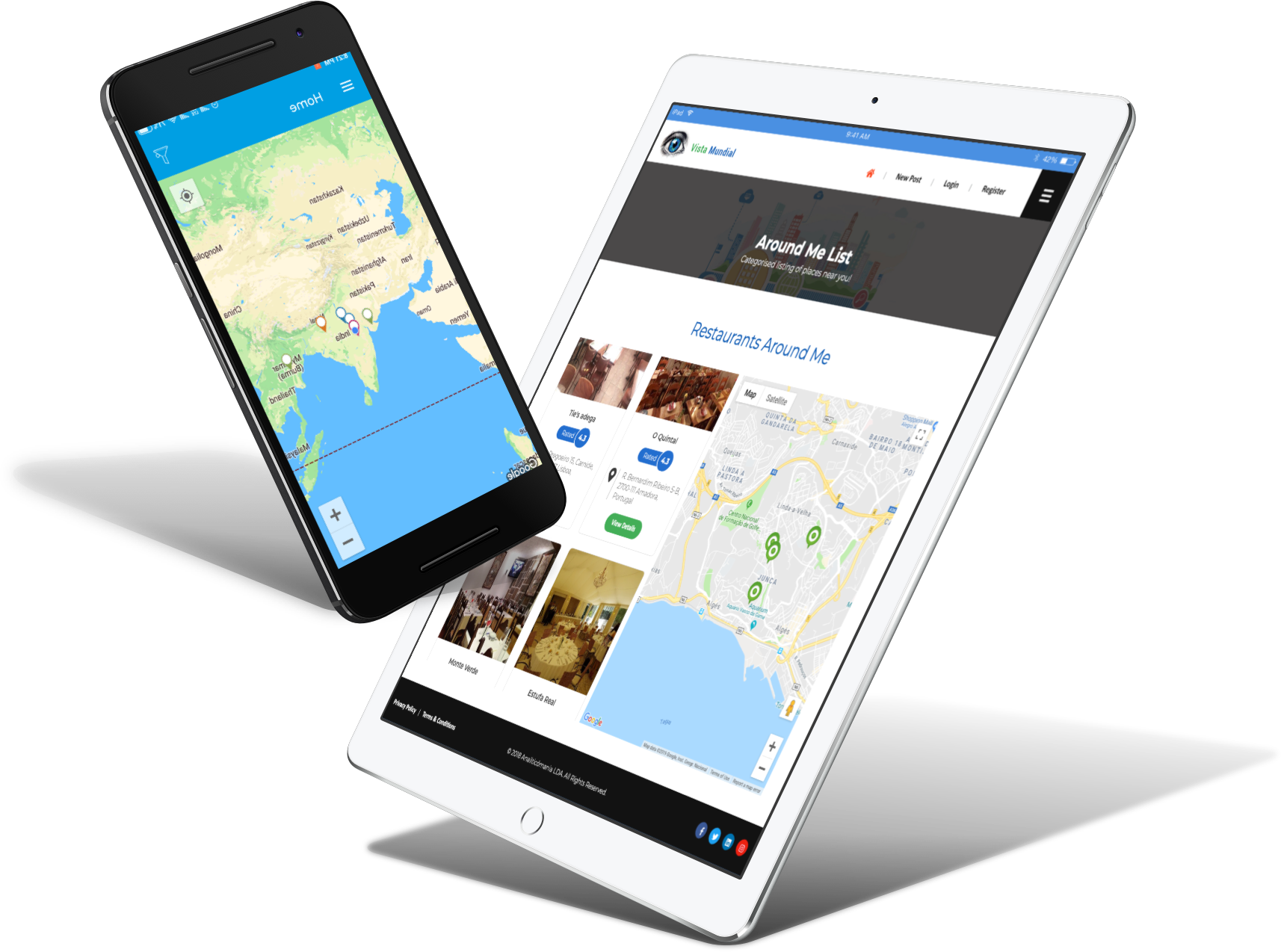 Reduced delivery time by 30% through
Runur - Your doorstep delivery
Runur is a drop shipper's platform which will disrupt the local freight services by leveraging power of the crowd sourcing. The system is capable of managing the third party vendors individually and also via third party APIs.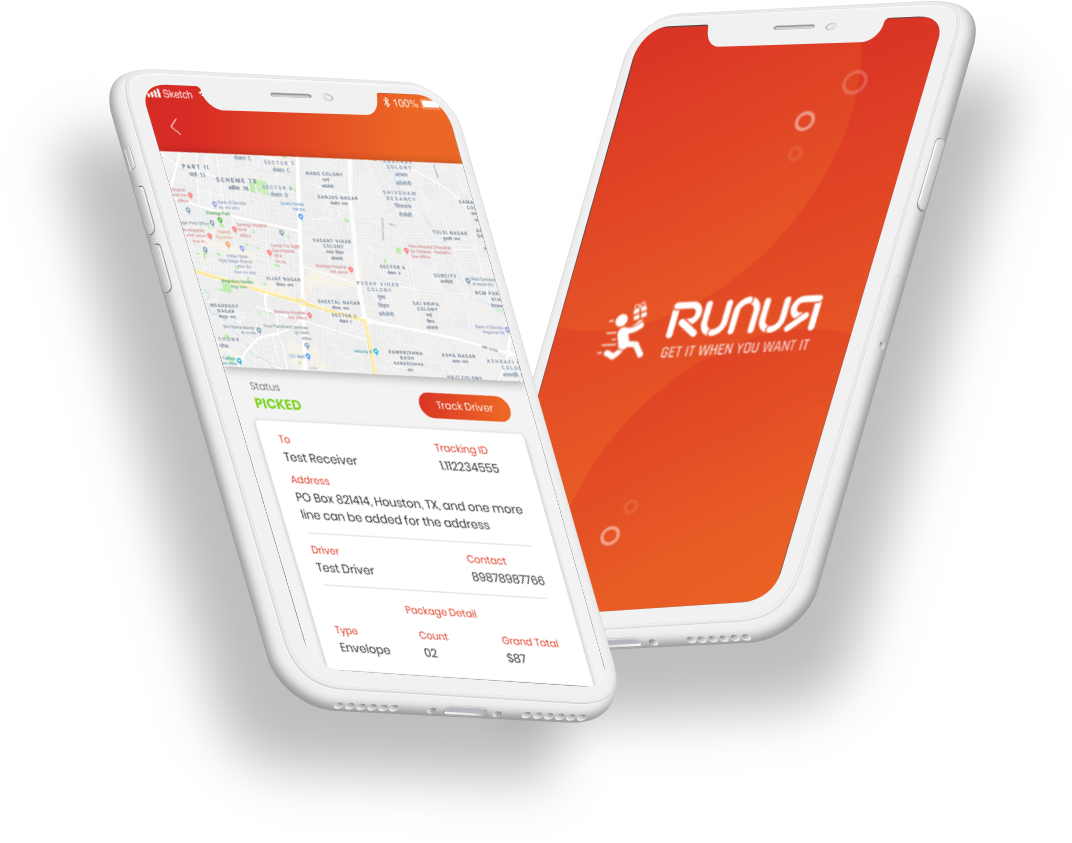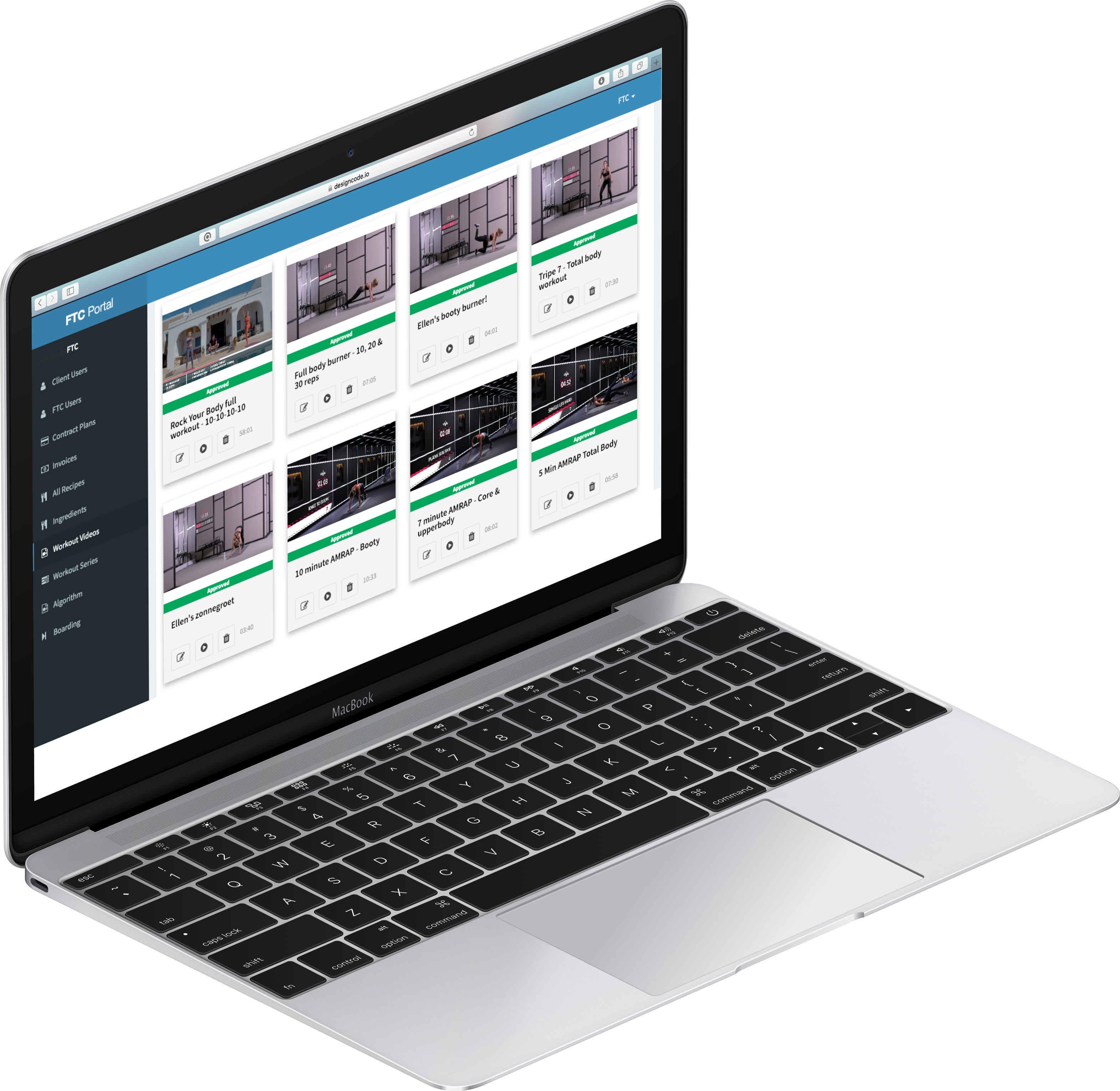 Increased engagement by 80% for gym owner
RockYourBody - Your personal trainer
The COVID-19 crisis destroyed the fitness market. This application bring together the nutritionist and trainers on a platform, where user can get consultation, diet charts & recipes, and different types of videos depending on the body of the user.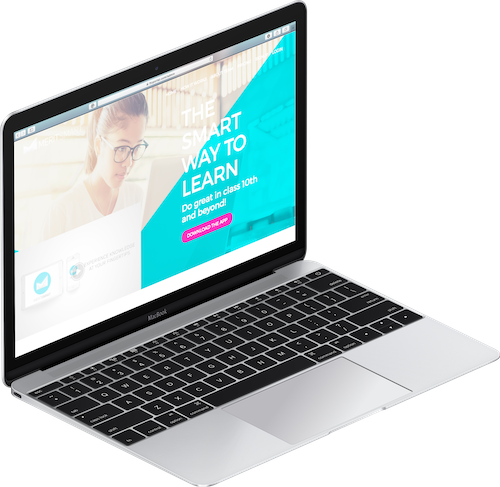 Online learning app
Merit Smart
We developed an app for MeritSmart to enable the students to download the videos when they have the internet connection and learn on their own pace when they wanted. We used technology not only to reach everyone but also to re-design and re-invent the learning methodologies.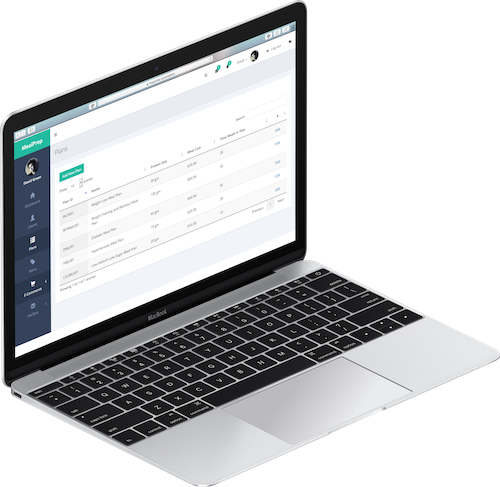 Track & manage customer operation with
MealPrep - SAAS Application
An end-to-end business management tool for the business owners to track their menu, ingredients of the meal according to customer preferences, and delivering the meals as per the schedule.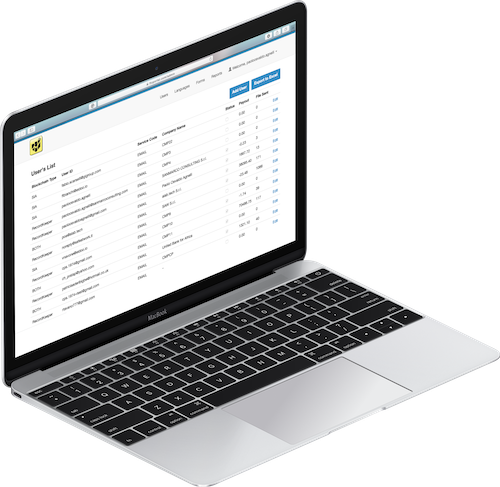 Identity Management with blockchain
FileIdentifier
FileIdentifier creates a "digital fingerprint" of the file and stores it on the Blockchain, sufficient to guarantee, as for the digital impression of a human body, the integrity of the whole document, allowing independent validations of their authenticity and immutability over time, ensuring also maximum privacy.
Top Software Development Company
Proven frameworks to deliver real results
that exceed your expectations
Top NFT Marketplace App Developers
Solve the unsolved queries
Let's Talk
We're excited to hear about your project. Schedule a call today and Connect with our experts. We respect your privacy and Never share your details with anyone. Let's build together.